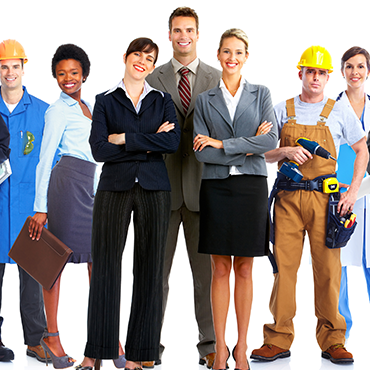 Diverse working men and women standing together
Register for an Investing in America's Workforce Webinar on July 25
The Kansas City Fed is hosting a three-part webinar series to promote the Federal Reserve System's Investing in America's Workforce initiative. Each webinar will feature authors and promote issues presented in one of the three volumes of the Investing in America's Workforce book. The final webinar will take place on July 25 and features three authors in Volume 3: Investing in Systems for Employment Opportunity. Register today! Upon registration, you will receive a link to the one-hour webinar, which begins at 3 p.m. ET.
Participants and topics include:
Miguel Palacios, from the University of Calgary, will discuss obstacles and opportunities for financing human capital development based on his chapter "Financing Human Capital through Income-Contingent Agreements."


Rachel Zinn, from the city of Baltimore, will draw on her chapter "All Data Big and Small: Using Information to Guide Workforce Development" to explore examples of data being used to improve human capital development policy and practice.


Steve Wandner, from the W.E. Upjohn Institute for Employment Research, will present examples of how workforce agencies can integrate data into decision-making processes based on his chapter "Research and Evidence-Building Capacity of State Workforce Agencies."


Heath Prince, from the Ray Marshall Center for the Study of Human Resources, will moderate.


For more information, please email Steve Shepelwich or call (405) 270-8675.