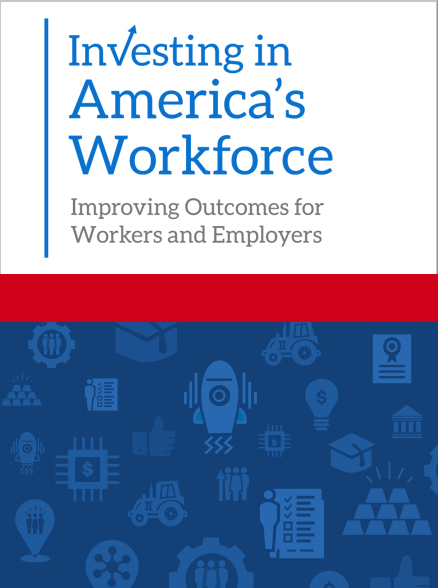 this is a test, alt text and prod
Investing in America's Workforce: Improving Outcomes for Workers and Employers
How can well-structured and effective workforce programs and policies result in better economic outcomes for individuals, businesses, and communities?
Explore contemporary research, best practices, and resources from more than 100 authors in the book Investing in America's Workforce: Improving Outcomes for Workers and Employers.
The book is divided into three volumes: Investing in Workers, Investing in Work, and Investing in Systems for Employment Opportunity. Within each volume are discrete sections made up of chapters that identify specific workforce development programs and policies that provide positive returns to society, to employers, and to job seekers. Download the three volumes and individual chapters below.
Note: The policies and practices presented in the book are intended to spur innovative thinking that results in context-specific solutions. The perspectives are not intended as an endorsement from the Federal Reserve System or its partnering institutions.